Unlock Your Brand's Full Potential with Grischke Solutions' Graphic Design Services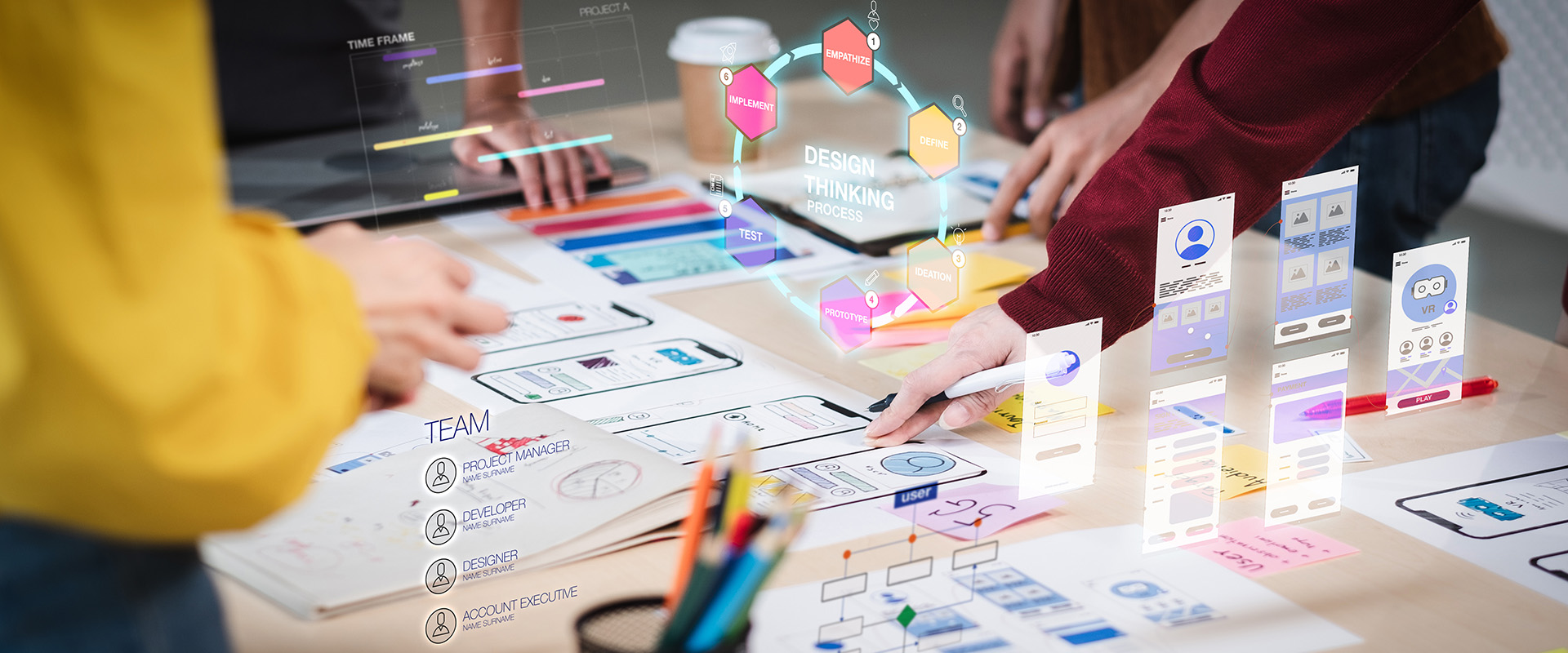 At Grischke Solutions, we understand that captivating design is the cornerstone of effective communication. Our comprehensive Graphic Design services cater to both print and digital needs, ensuring your projects are delivered with precision, creativity, and a deep understanding of your industry.
Branding That Leaves a Lasting Impression Forge a strong corporate identity with our inspired designs that resonate across print, packaging, and digital platforms. Our experts meticulously craft branding strategies that not only capture your essence but also project a cohesive image to your audience.
Continuity for Unwavering Brand Recognition Consistency is the key to establishing a memorable brand. From business cards to offline marketing materials and online presence, we ensure a seamless branding and color scheme, enhancing brand recognition and inspiring unwavering loyalty.
Logo Design for a Distinctive Identity Whether you're starting fresh or seeking a brand refresh, our talented designers can create modern logos or breathe new life into your existing brand identity. A strong logo is the foundation of your brand's personality, and we take pride in crafting logos that leave a lasting impression.
Comprehensive Business Stationery Solutions Elevate your professionalism with stunning business stationery designs. From business cards to letterheads and compliment slips, our designs exude sophistication and make a lasting impact on clients and partners alike. Looking to advertise in magazines? Our advert designs will ensure you stand out from the crowd.
Digital Design for a Vibrant Online Presence In the digital realm, visual appeal is paramount. Our digital design services cover everything from logo conversion for web to captivating email newsletter designs, blog artwork, infographics, and more. Your online presence will be a true reflection of your brand's values and personality.
Social Media Artistry to Boost Recognition Enhance your brand's visibility and connect with your audience through captivating social media artwork. We offer banner adverts and styling services for Facebook and Twitter, ensuring your brand leaves an indelible mark on the digital landscape.
Printing Solutions Tailored to Your Needs As trusted resellers for some of the best UK printers, we have secured wholesale discounts on various printing services. Count on us to handle all your printing needs with precision, ensuring that your brand materials are of the highest quality.
At Grischke Solutions, we're driven by our passion for design and the success of your brand. Let us be your creative partners and elevate your brand's potential to new heights.
Reach out to us today, and together, let's bring your brand's vision to life!
Your creative team at Grischke Solutions